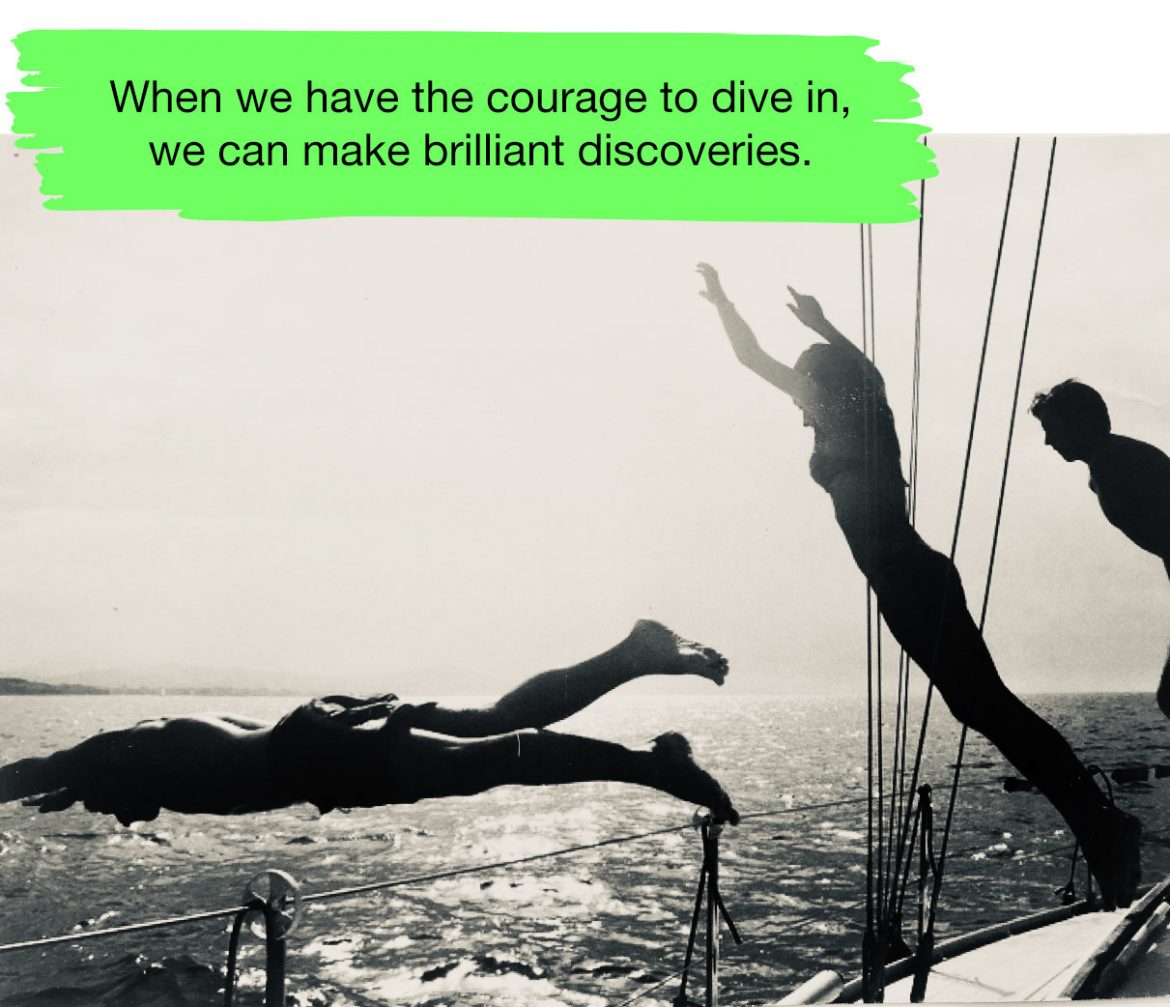 Today is the first day of the rest of my professional life.
I have left the world of permanent employment, where I have been privileged to enjoy twenty successful years in leadership roles in international organisations, for life as an entrepreneur.
I have discovered that I am a person who wants to create the future: to own my choices, and to not accept limits placed on me by others, or even myself.  The reason to set up my own venture, is to help others be aware, accept and make choices. I would like to help them create their futures too.
The 'Why'
Let's take a step back for a minute. I realised a long time ago, that I love supporting others to go beyond their perceived limits.  At the same time, 'growing up' as a junior investment banker, and then working in law firms with similar cultural characteristics, I appreciated that organisations would be more successful if everyone knew the big picture and were encouraged to find their place to contribute to it.  With this mindset, I led culture change and introduced award winning campaigns that enhanced employee engagement and corporate performance.
Outside of work, I relished a challenge. Not that parenting wasn't enough of a challenge (and I suspect I will be making discoveries there for decades yet!). But, I would sign up for all kinds of challenges – be it a marathon, 200-mile bike ride, triathlon…you get the idea. The mental strength required to haul my body over the finish line constantly demonstrated to me how powerful we can be when we combine the right mindset with a clear purpose, a ton of energy and a boat load of intentionality.
For 14 years, I took part in different challenges, until one fateful day.
6th September 2015, I can recall it all very clearly.
A week after I crossed the finish line of Ride London 100, with that gorgeous feeling of euphoria, I cycled in to the back of a car.
My fault. My loss of focus. My face was broken. Literally: my jaw was broken clean in half and my face hung in pieces.  The other fractures seemed very minor at the time!
All the events that ensued, from the ambulance to the major surgery to reconstruct the bottom of my face, to the days in the major trauma ward, to being scared of what I would look like, how I would function and how I couldn't kiss my kids goodnight for months, were terrible. For a positive, energetic person, I realised my spirit was broken too the day I hit the road, and I didn't know how I would find my way through the darker moments.
Over the weeks that followed, with an intensity to be me again and an incredibly generous tornado of support, I went back to work and tried to go back to 'normal'.  It never quite happened, because life will only be better now, and never 'normal' again.
I threw myself in to the day job to transform culture and strategy for the European business of a global law firm.  My brain was working well, and I was enjoying the progress we made year over year.  But I couldn't get the rest of me working quite as well so quickly.  For example, I would burst in to tears in spin classes – I recall one instance, walking out of a class and curling in to a ball in the gym corridor heaving uncontrollably until someone literally picked me up.  It was time for a reset.
Over the next few months, I became increasingly open minded about what I might do to make myself feel as energised as I used to be and to clear the trauma.  The process was enlightening, challenging and eventually remarkably uplifting. Being exposed to new people, ideas and practices, including meditation, yoga, personal training and gratitude (sleep didn't come so well post-accident for a couple of years), I began to feel strong. I realised when I felt strong physically, I felt strong emotionally and mentally.
I was intrigued and embarked on a voyage of discovery to explore how we can influence our mindset and energy; how our mind and body might come together in leadership.
The 'What'
In establishing Courageous Co., my purpose is to inspire and enable leaders to make discoveries and be the most brilliant version of themselves: whether that is to inspire others, lead strategy or change cultures. I am loving it already!
The programmes I create for individuals and teams help people become more self-aware of their attributes as a leader, and how these can manifest both physically and mentally – think agility, flexibility, control, speed, strength, power and so on.  These experiential programmes incorporate mental and physical challenges; getting their mind and body to work simultaneously achieves deeper awareness of how they can grow with clear purpose.
I have worked with a number of fantastic leaders and teams already and am blown away by the profound discoveries they have made and the growth they have achieved. I am now creating a team of experts from different disciplines to collaborate with on leadership programmes internationally.
The 'Now'
Four years since my accident, while still dealing with some of the physical consequences, I have performed in my Strategy Director role, have qualified as a personal trainer and executive coach, and am doing my best as a parent, all with the philosophy that I now entrench with my kids, that to try your best is more important than being the best! I have made incredible discoveries and choices along the way.
In guiding, challenging, inspiring and supporting leaders, I am combining over twenty years of professional corporate leadership experience, personal resilience, fitness training, and executive coaching in to models and programmes for leadership growth.
I never knew myself as well as I do now, and I can't wait to see how my Courageous Co. adventure unfolds.  I have been encouraged by so many wonderful friends, family, colleagues, professional connections – you all know who you are. I am incredibly grateful for your energy which has fuelled mine. Thank you for cheering me on. Thank you for encouraging me to 'find my brilliant'. Now, it's my turn to take a deep breath, dive right in and help you 'find your brilliant' too.