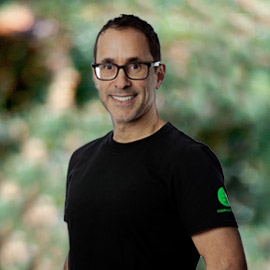 steve.elstein@courageous-co.com
CLIENT FOCUS AREAS
Creating and delivering innovation strategies
Fostering environments for innovation
Developing product pipelines
Post-merger team collaboration
Building research, design and insights capability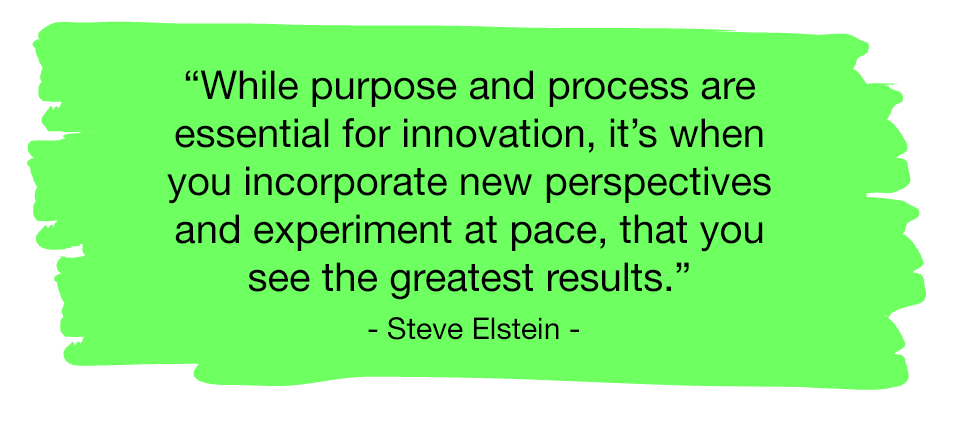 MY EXPERIENCE
I have over twenty years of experience defining and leading global innovation strategies for multi-billion dollar product portfolios in Fortune 500 companies. In my leadership roles at Procter & Gamble and Coty Inc., I combined new product development and culture transformation to create business growth. I acted as a catalyst across a range of business functions, including Marketing, Manufacturing, Brand, Operations and Finance, with the aim of driving revenue, consumer loyalty and competitive advantage.
Having been through a number of mergers and disposals, I have led teams through post-merger integration, relocated operations and rebuilt organisational capability. Over the years, experience has taught me that developing people while empowering and aligning them to the innovation strategy is the key to success.
I work with leaders and teams who recognise the need to adapt to new ways of working – both internally and externally. I help organisations leverage cutting edge methodologies, including Design Thinking and User Research. Together, we develop new propositions, skills and processes that overcome a business issue, address an unmet customer need or exploit a market opportunity.
WHAT IT'S LIKE TO WORK WITH ME
I am determined and driven to find the best outcome to a challenge. I have a deep curiosity to discover what may be possible for clients and then figure out how we make it happen. I work side by side with clients as we explore new territories and push boundaries. I get a buzz seeing new products, processes and services we have co-created come to market.
I'm a self-confessed fitness junkie, and have taken on half marathons, century bike rides and triathlons over the years. I'm partway through my fitness qualifications so expect me to get you generating new ideas by moving and thinking differently!
WHAT CLIENTS SAY
"Steve transformed how we take new products to market – he brought greater consumer insight, faster prototyping, quicker development loops and stronger stakeholder alignment. He created real clarity of purpose to our innovation strategy for all teams across the organisation."
"Steve gets how to bring people together, whatever the challenge they are dealing with, and always with an eye to the bigger picture."