We are helping global organisations create new opportunities and deal with challenges presented by Covid-19.
Distributed working vs remote working
The only constant is change. Uncertainty will remain and organisations are adopting a 'Distributed Working' model (as opposed to a remote working model). The following will be crucial to enable businesses to adapt, grow and thrive:
Corporate purpose and culture needs clarity and  reinforcing consistently. 

Team cohesion & energy will need investment of time, ideas and creativity to enable efficient collaboration.

Coaching vs managing will need to become the norm as people work more autonomously.

Filling in the gaps for lost interaction, creativity and learning will make a significant difference to individual contribution and collective success.

Morale, self belief, resilience and motivation will need to be constantly supported.

Recruitment, onboarding and people development will be reimagined.
There's no rule book or play book – we are here to help you adapt and create new possibilities.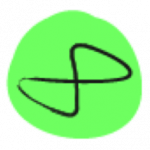 Get in touch if you need immediate virtual support for your leadership and organisation. We can provide support across a range of formats and channels.
We  can deliver sessions on the following different aspects of leadership:
Leading Distributed Teams 

Creating Team Cohesion, Engagement & Community

Learning to Self-Lead

The Leader Coach

Manage the Mental Well Being of Your Team 

Be CEO of Your Resilience

Mental Health for Leaders
These can be delivered virtually for unlimited numbers globally.  We can also create tailored virtual workshops and programmes in other areas to meet your needs.